SSP1 Magazine
R830.00 – R990.00
Description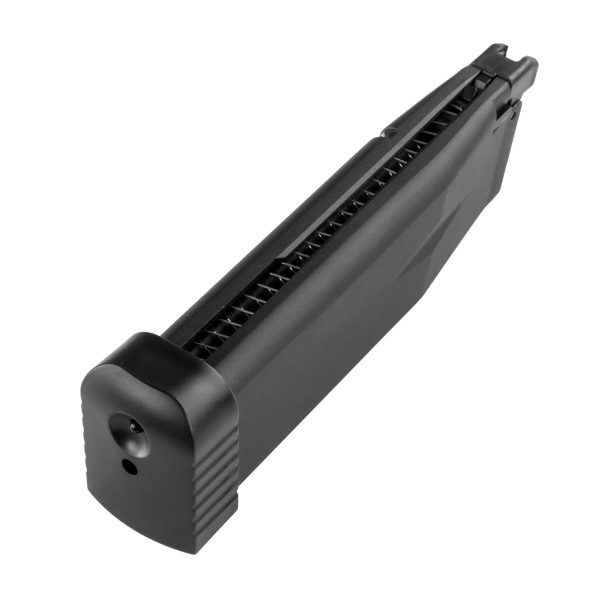 Spare magazine for the SSP-1. Available in CO2 and Greengas.
Magazine capacity: 31 BBs
CO2 Version
The Co2 Magazine provides an energy of 1.2 Joule (360fps at 0.2g Bbs). The advantage of CO2 is that it works even at low temperatures. Also the high pressure makes the SSP-1 work very reliable.
Gas Version
The Gas Magazine provides an energy of 0,8 Joule (310fps at 0.2g Bbs). The smaller fps are great for smaller minimal engagement distances at CQB areas.
How to stack
Make sure the BBs are stacked properly to ensure reliable feeding of the SSP-1 magazines.
PLEASE NOTE THAT WE ONLY OFFER A 48 HOUR WARRANTY AFTER RECEIPT OF MAGAZINES DUE TO THE NATURE OF THIS SPORT. PLEASE CHECK YOUR MAGAZINES UPON RECEIPT AND REPORT ANY PROBLEMS IMMEDIATELY.